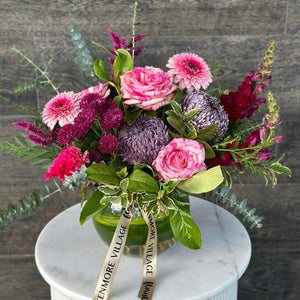 Our striking Fish Bowl arrangement is a beautiful gift featuring seasonal blooms and foliage. The perfect fuss-free display to say 'I love you'!
Please note, product photos display seasonal variants and as our florists create all arrangements individually there may be small differences.

The arrangement shown here displays our Signature size.